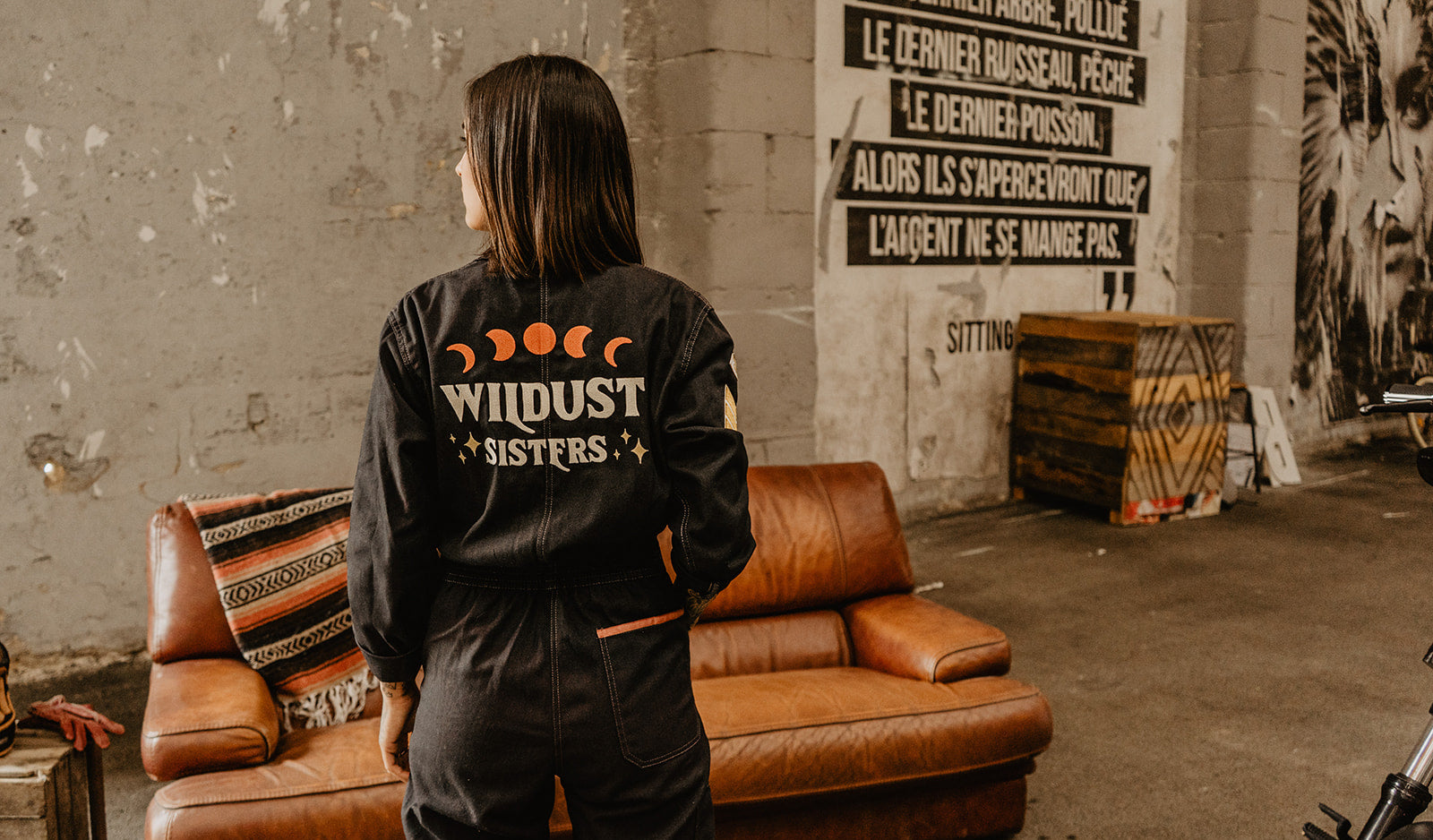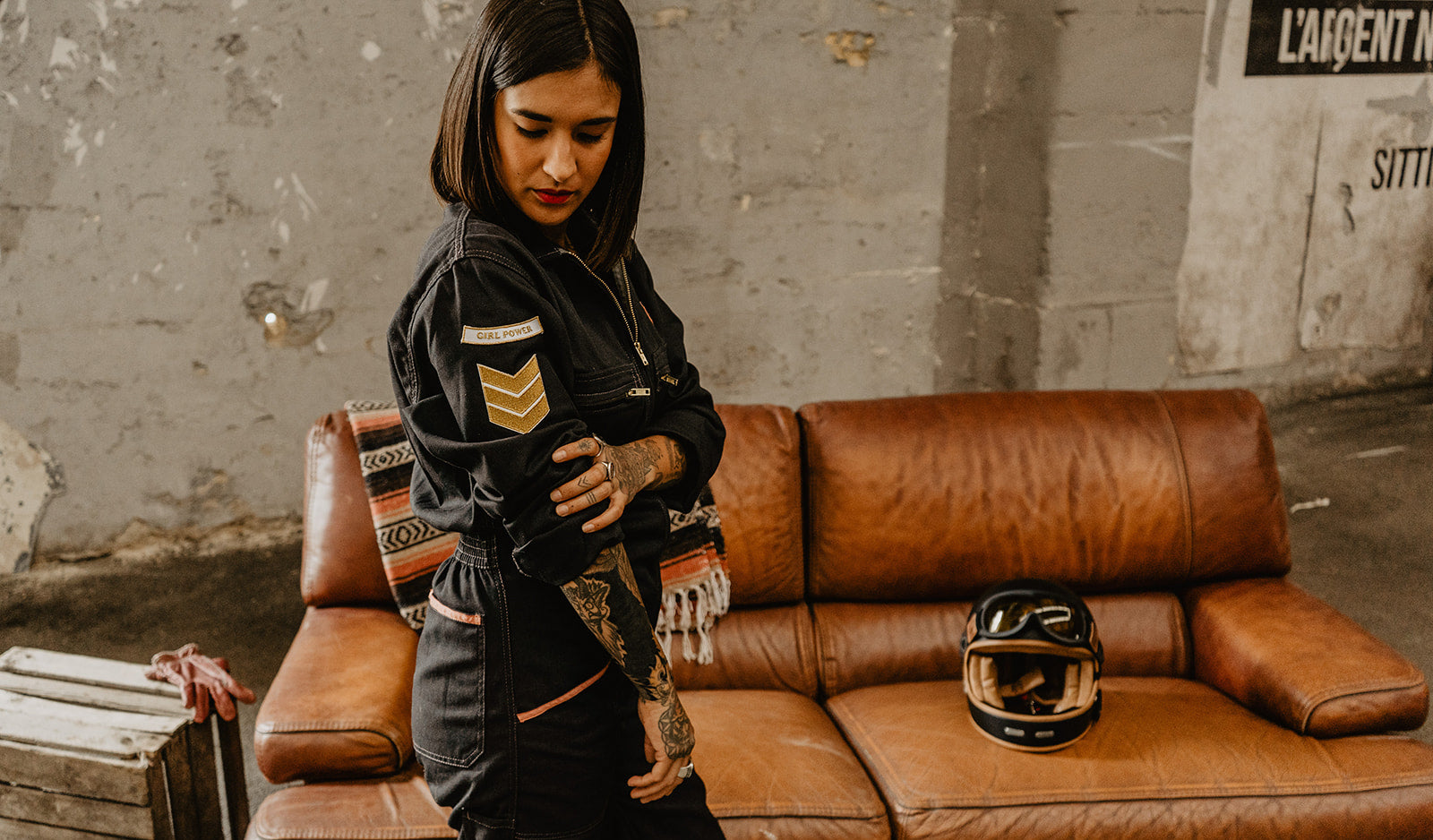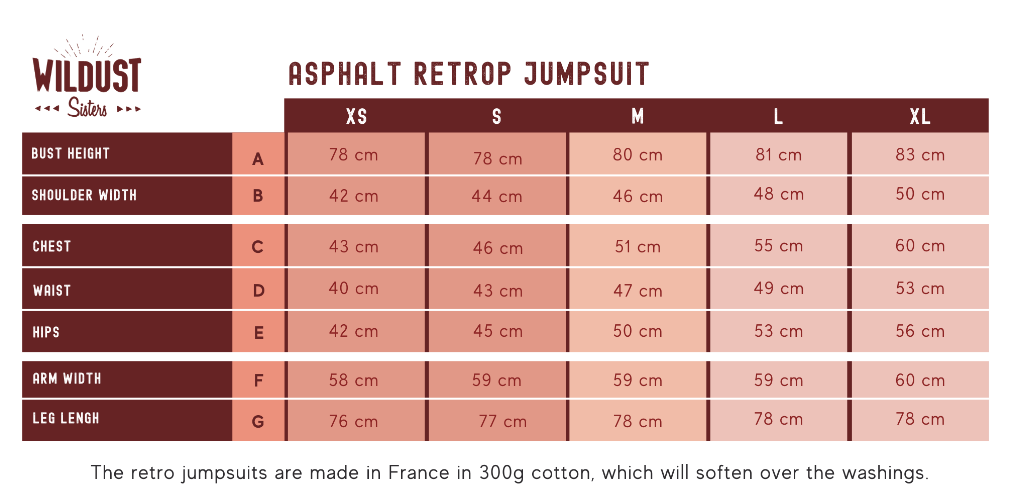 Wildust Sisters RETRO JUMPSUIT, ASPHALT
Pickup currently unavailable at Project Eighty Three
Wildust Sisters RETRO JUMPSUIT, ASPHALT
L
Project Eighty Three
Pickup currently unavailable
2 Wesley Yard
Newquay TR7 1LB
United Kingdom
A timeless product, a vintage look, a feminine and chic style…
The perfect jumpsuit ! Wildust celebrates the "sacred feminine", the "holy sisters", and reminds us that women are intimately connected to the lunar cycles, and also to their wild nature.
This magnificent embroidery on the back of the jumpsuit shows it. This new version of the traditional Wildust jumpsuit is available here in an anthracite grey, with orange-toned braid, to recall the embroidery on the back.
The mechanic's jumpsuit is revamped and revisited, to become an essential accessory for riders, a feminine piece, unlike its rather masculine vesrion heritated from "history"! As Women are writting "herstory", they can wear this perfect jumpsuit in an old school mechanic style but in the Girl Power spirit ...
The qualities of this timeless product are no longer to be proven, here they are in a few words: A super strong and very thick cotton to protect you ... A wide cut and easy to wear to be comfortable while riding ... An elegant retro style, with a perfect finish ...to be worn everyday, not only for the ride!
The Tip: Wear this jumpsuit over your clothes! The "over-all" value is an ideal for solving the dilemma of the tank top-shorts in summer! Who has never dreamed of riding in shorts or a tank top when the temperature is 35 °? Easy, you just have to slip into the overall to ride, and once stopped, unzip the pretty suit and enjoy the sun! Also note that the jumpsuit is large enough to wear the Action Shirt Protection Vest, and ride well protected.
How to wear it? You can roll up the sleeves and ankles, for a relaxed and classy style, and reveal the chic details and accessories that will make all the difference. Made from thick cotton, the jumpsuit softens and becomes smoother after various washes.