TWO BRANDS, ONE LOCATION
NEWQUAY - CORNWALL
Project Eighty Three & Ride and Defy
Cornwall's best motorbike lounge. A hub in Newquay, Cornwall serving up coffee, craft beers and pasties whilst you shop the extensive selection of protective motorbike gear for women and men. Not just for bikers, pop in to shop apparel or simply unwind with a coffee.
SHOP IN STYLE
SHOP - COFFEE - BEER - RELAX
We aim to go further. Our in-store shopping experience in Newquay, goes beyond finding the right motorbike gear. We offer a relaxed, friendly store with a warm welcome from our shop dogs and staff. With coffee, Cornish pasties and pastries to fuel your retail therapy, or even a beer to treat yourself more; our ethos is to create a 'boutique' shopping experience with every customer feeling valued and leaving the store with the right motorbike gear to suit.
BY RIDERS FOR RIDERS
BIKE GEAR FOR ALL
BY RIDERS FOR RIDERS
BIKE GEAR FOR ALL
CORNWALL'S HUB FOR ALTERNATIVE CULTURE AND MOTORCYCLE ENTHUSIASTS TO KICK BACK, RELAX AND ENJOY A COFFEE OR BEER WHILE BROWSING OUR SHELVES FOR THE LATEST IN PROTECTIVE MOTORBIKE CLOTHING AND APPAREL
SHOP
Project Eighty Three & Ride and Defy join forces to supply an extensive range of motorbike gear for women and men. Stocking the most innovative protective gear that doesn't compromise on style or comfort. Based in Newquay, Cornwall.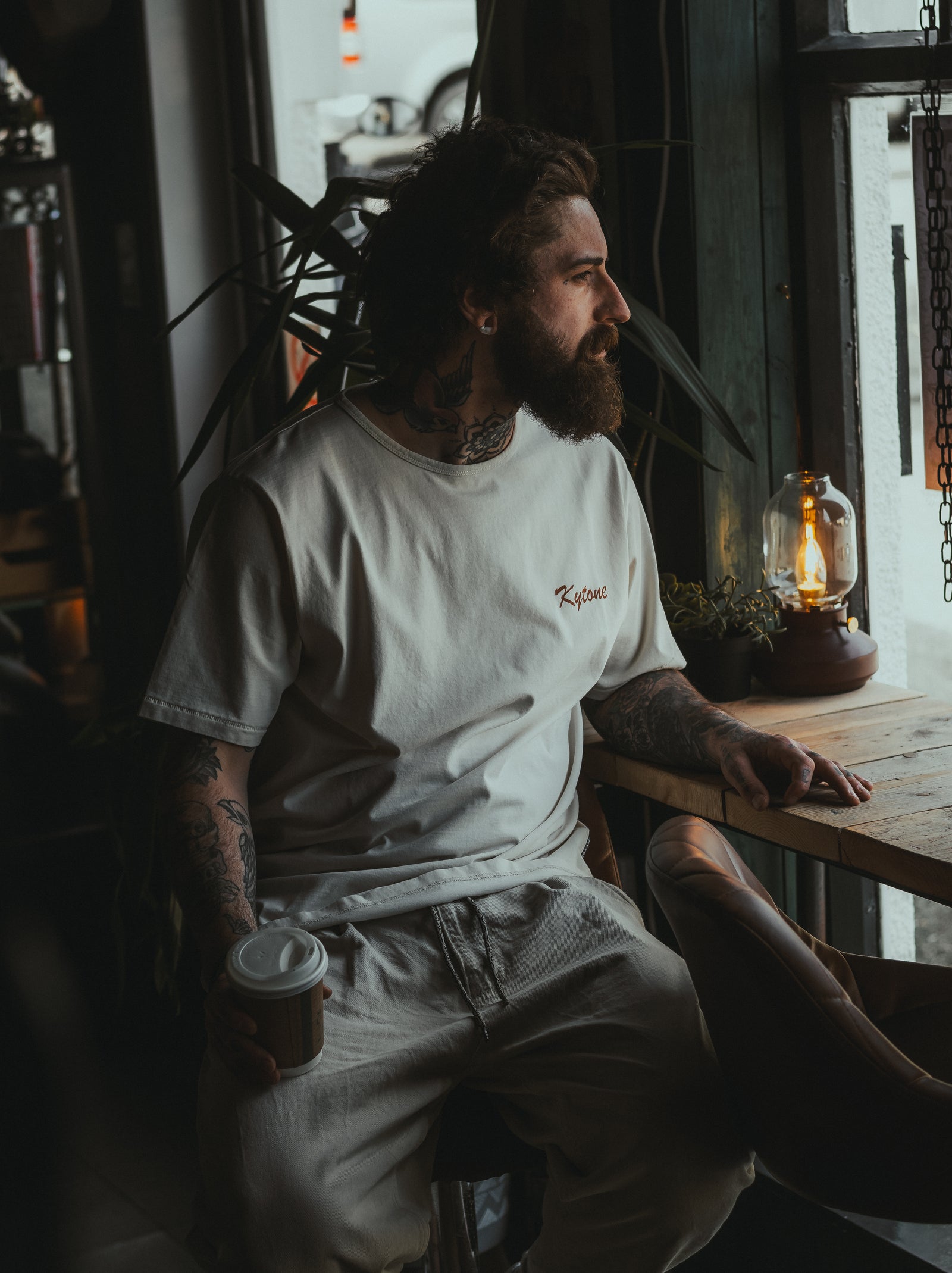 LOUNGE
Sit back and relax. Join us instore for a coffee or a beer and why not grab a French pastry at the same time. We stock a fridge full of local craft beers, ciders, wines and cocktails. We serve Cornish coffee brand Cornico and Choukette pastries made locally in Newquay.
RELAX
We are DOG FRIENDLY. We typically have a shop dog joining us for the day for additional warm welcomes to our customers here in Newquay, Cornwall.
Check out the latest events.
We will either be there in full force selling our wares or letting our hair down as they can't be missed. These are hand picked events we feel you SHOULD NOT MISS OUT ON!
As seen on
Freddie Dobbs
We had the pleasure of welcoming Freddie Dobbs in store this summer whilst he was down riding in Cornwall. Thank you to those who recommended our place to him! Check out his visit and recommendations below.
We popped in while we were on holiday. Lovely place! Well set up, good and interesting choice of gear and a really nice owner. None of the gear they had are stocked in my local stores, so I had a good mooch around and was quite taken by their range of women's gear. And while shopping for gear, Gillan was not only helpful and knowledgable, but also surprised with his craft beer recommendations for my partner. Should we come to Newquay again, we will defo pop by!
Been in once to ask some advice, came back the week after to buy pretty much all of my first safety gear! The dude behind the counter was beyond lovely and friendly, helped with everything from picking the comfiest boots to getting my helmet size and finding the PERFECT one. Not gonna go anywhere else for anything bike apparel related, 10/10 :)
...Welcoming, interesting, interested in their customers and friends, and that's hard to find. It's a community spot where I genuinely think anyone would feel comfortable, motorcycles or not.
This place is a proper gem for me.. they also have all kinds of awesome motorcycle safety gear that doesn't make you look or feel like you're wrapped in a mattress. But more than that, I've found a place run by truly nice people.
Rode 2 hrs for a coffee and it was well worth it , thank u guys awesome place hopefully see u again in New year . Nice bikes too !!!
Top notch. Great relaxed atmosphere, bikers and couple of ladies randomly popped in for coffee, great biker clothing and two chilled out dogs. Happy days 👍
We visited here while on a motorcycle holiday. Great shop and cafe with friendly owners and a brilliant selection of motorcycle clothing. Easy parking round the back Shop dogs were an added bonus. We'll be back, and they have a website too.
Awesome bike clothing and accessories, lovely owners and a cheeky little beer garden for the local ale. A real find and lovely job by team 😍
Went for the first time yesterday and I am definitely going back. Such a relaxed atmosphere. A lot of thought has gone in to the facilities. Great people, great coffee - well worth a visit.