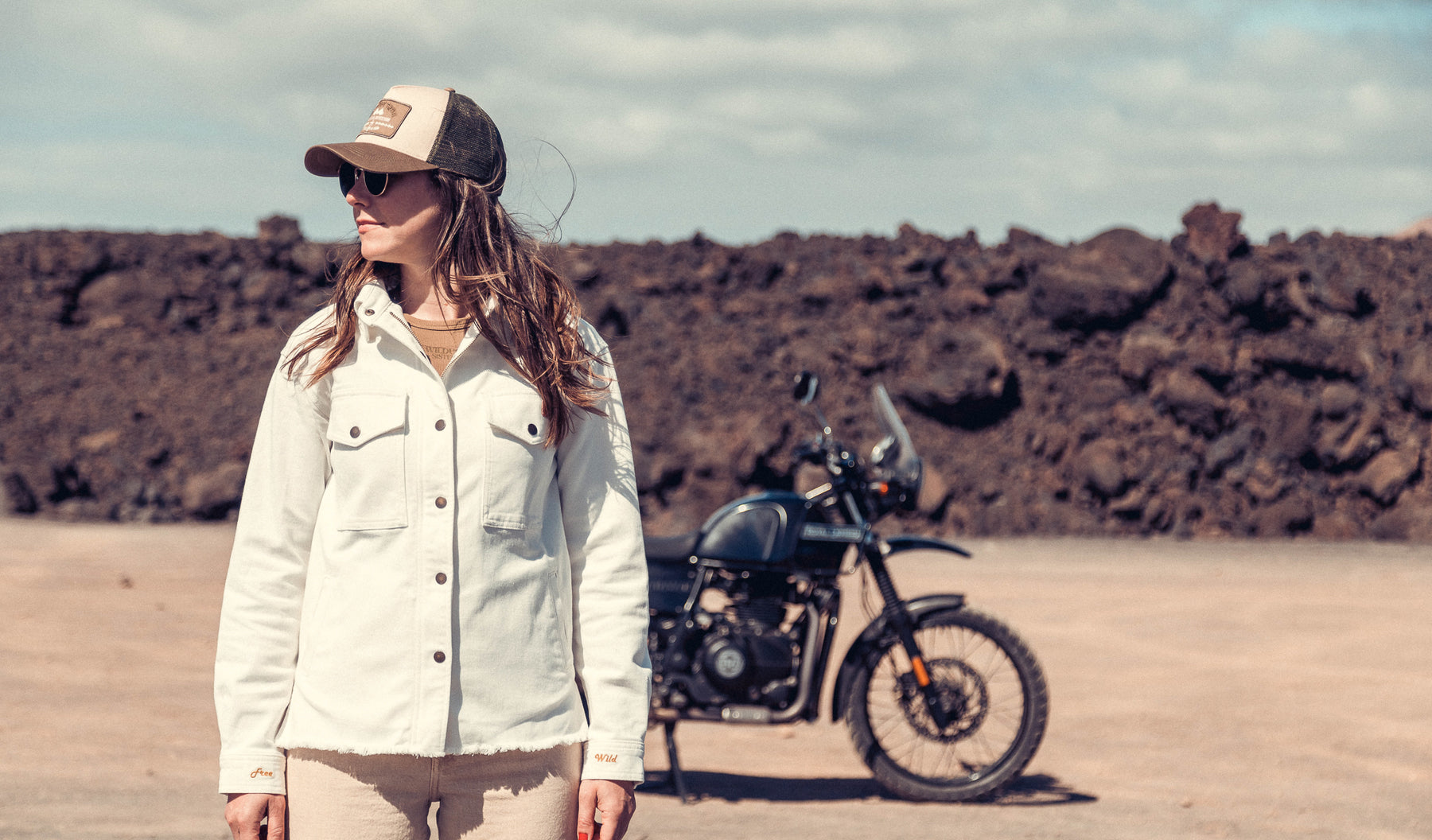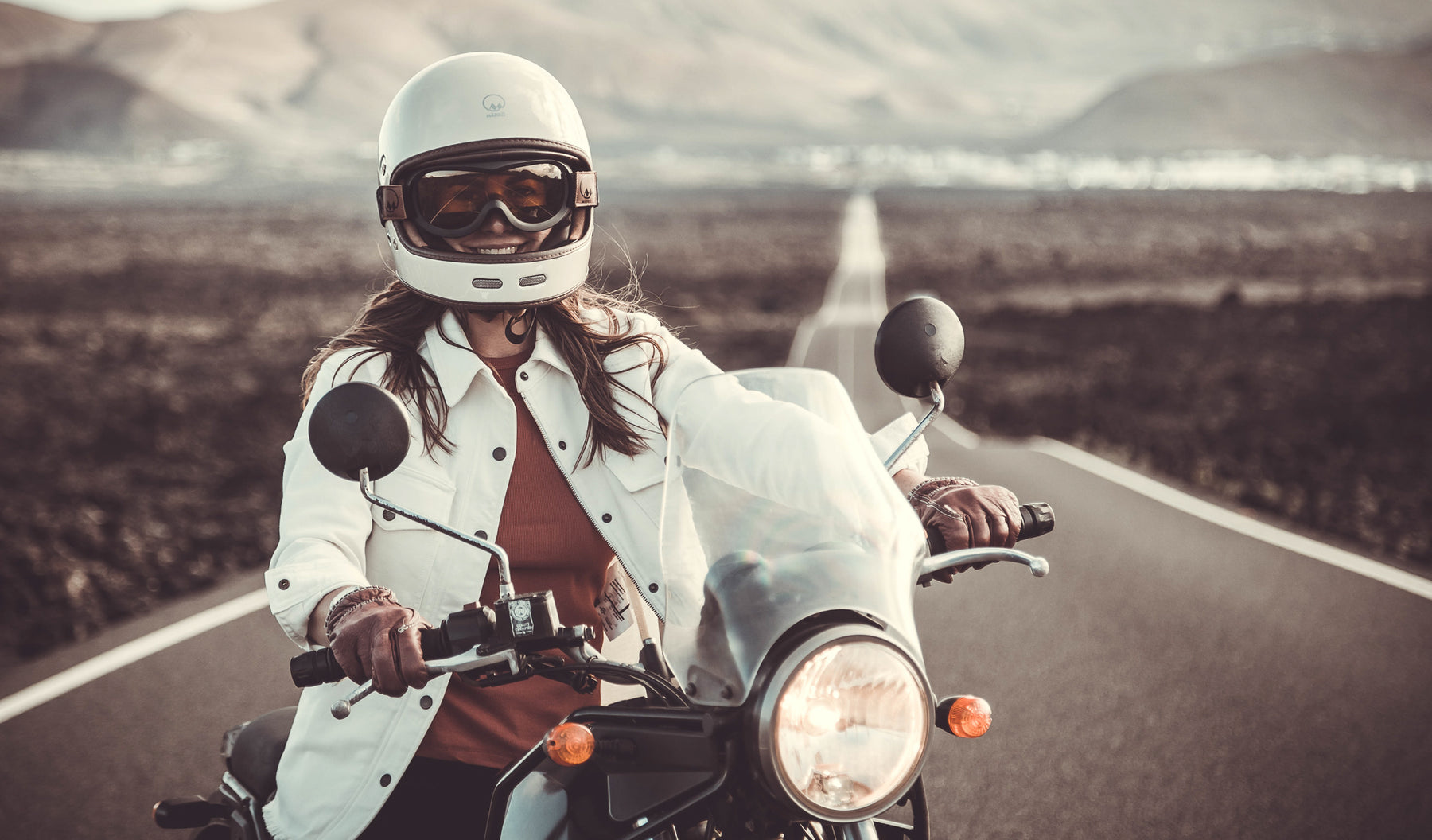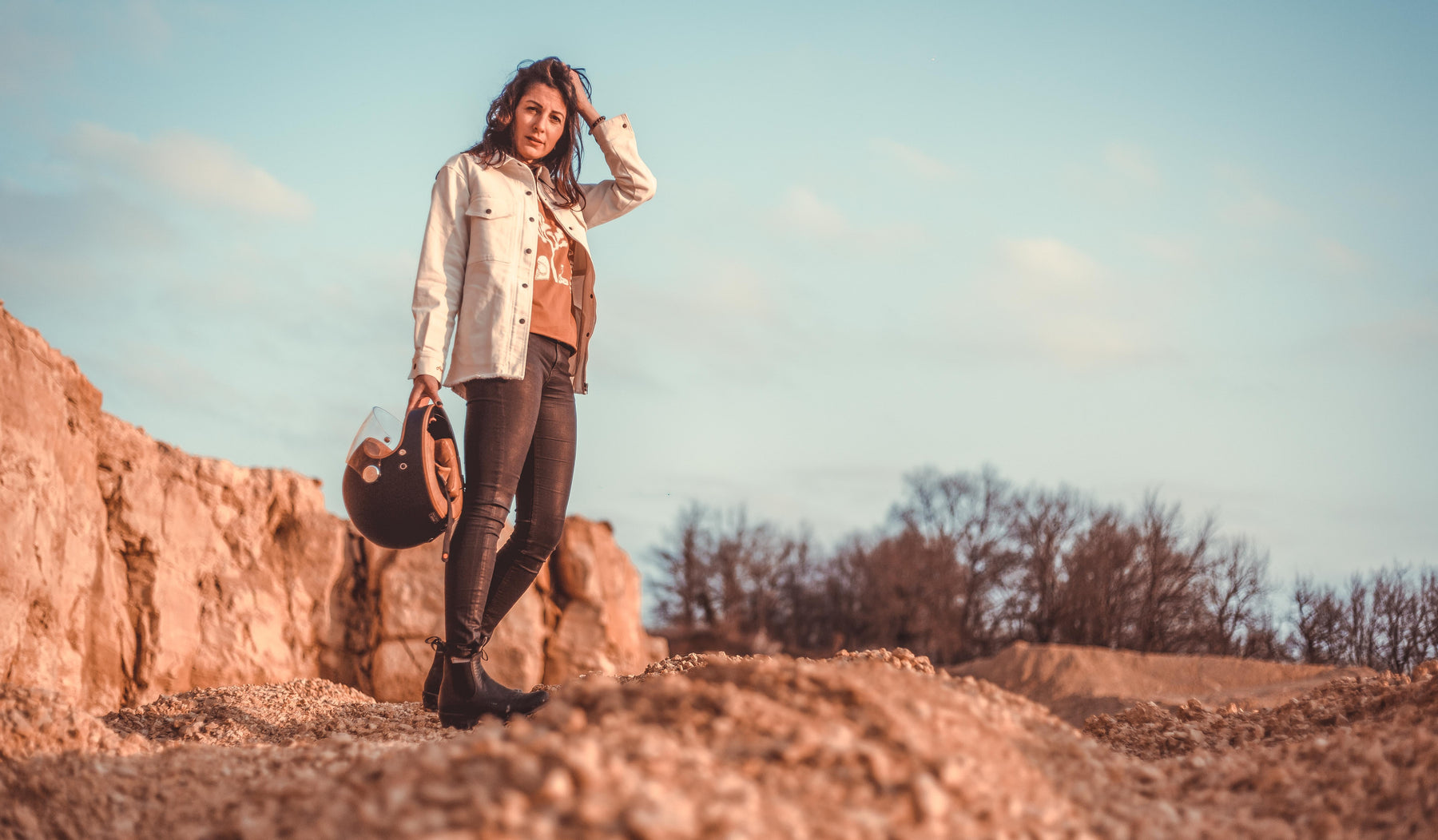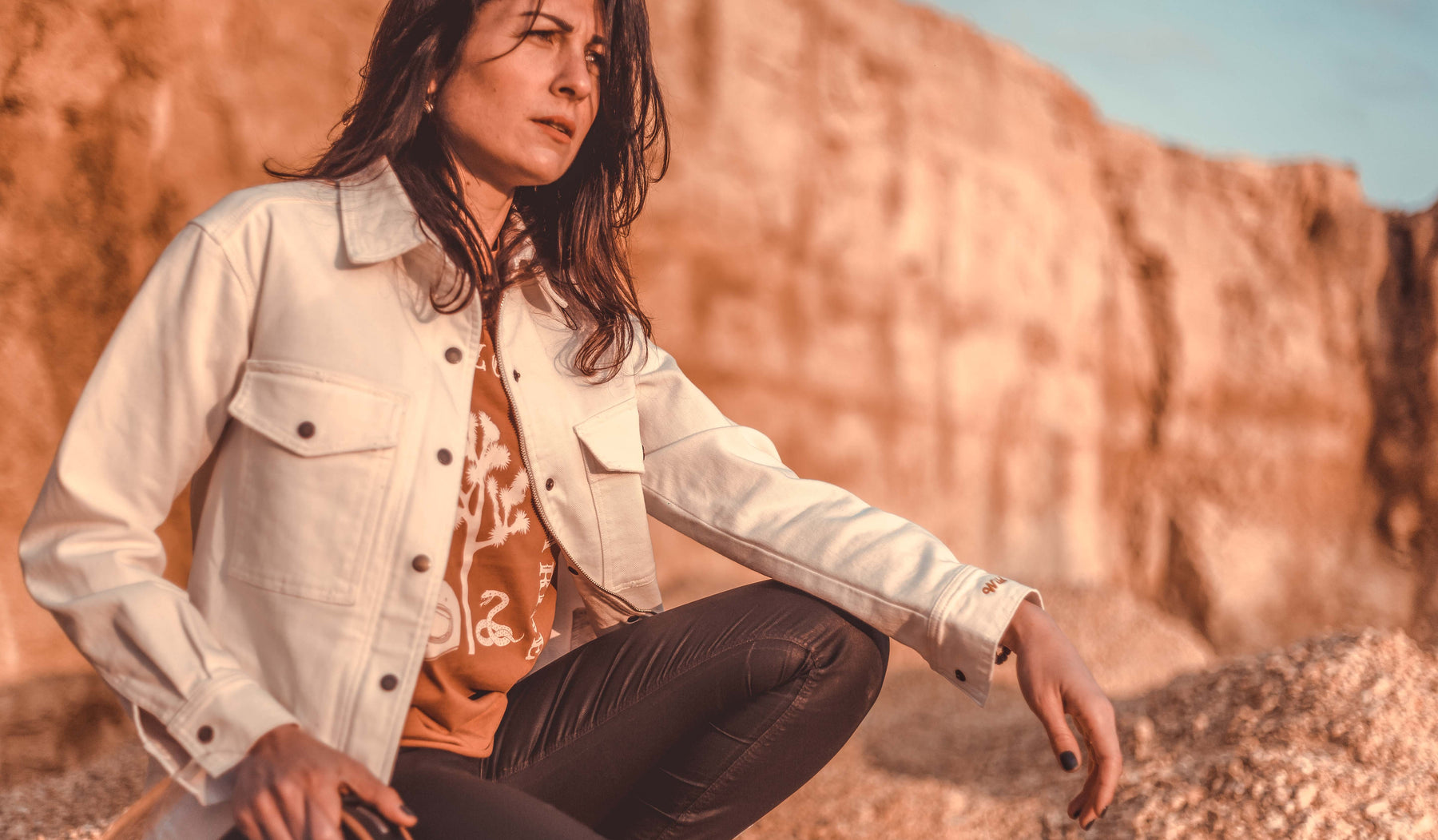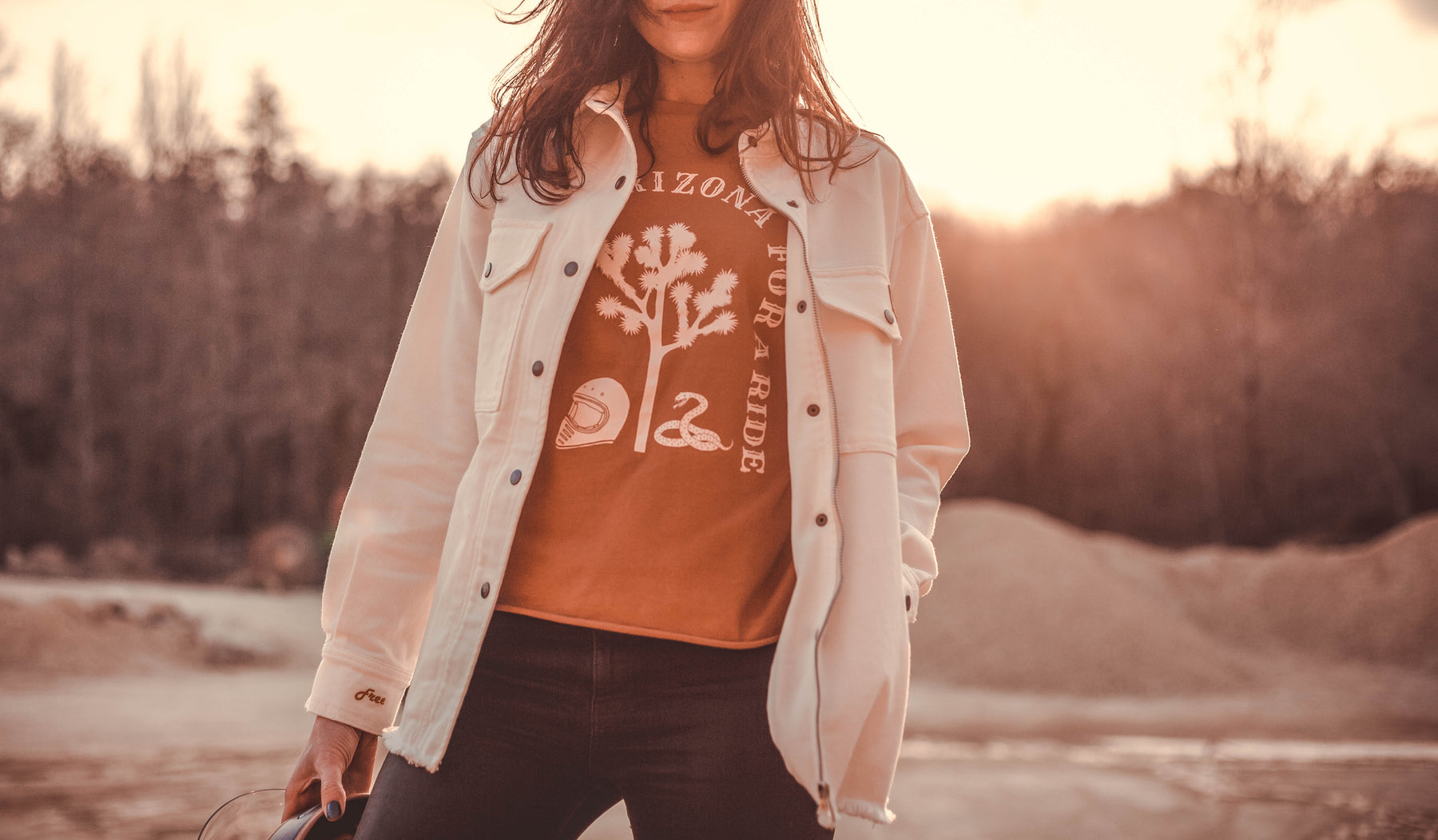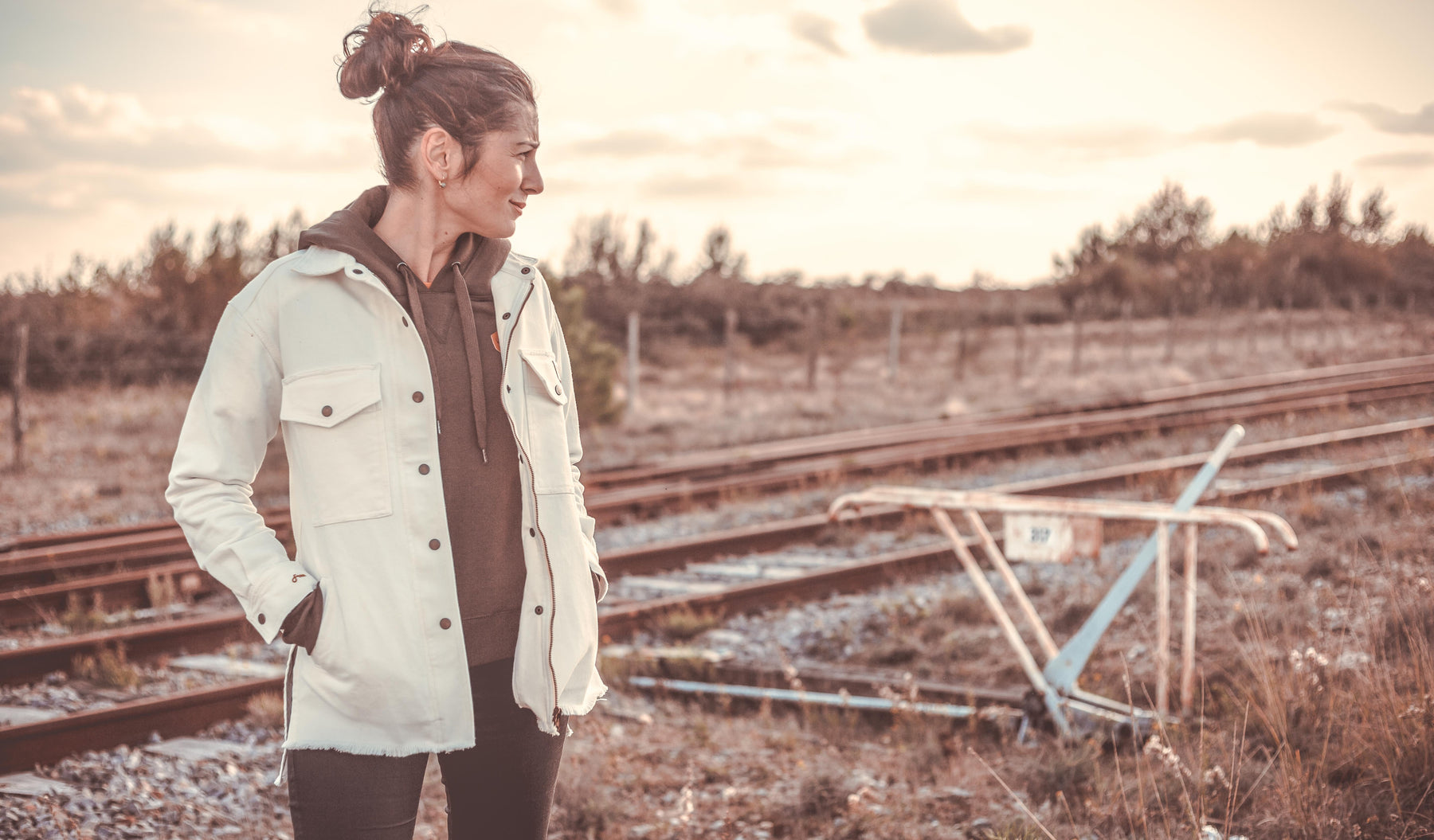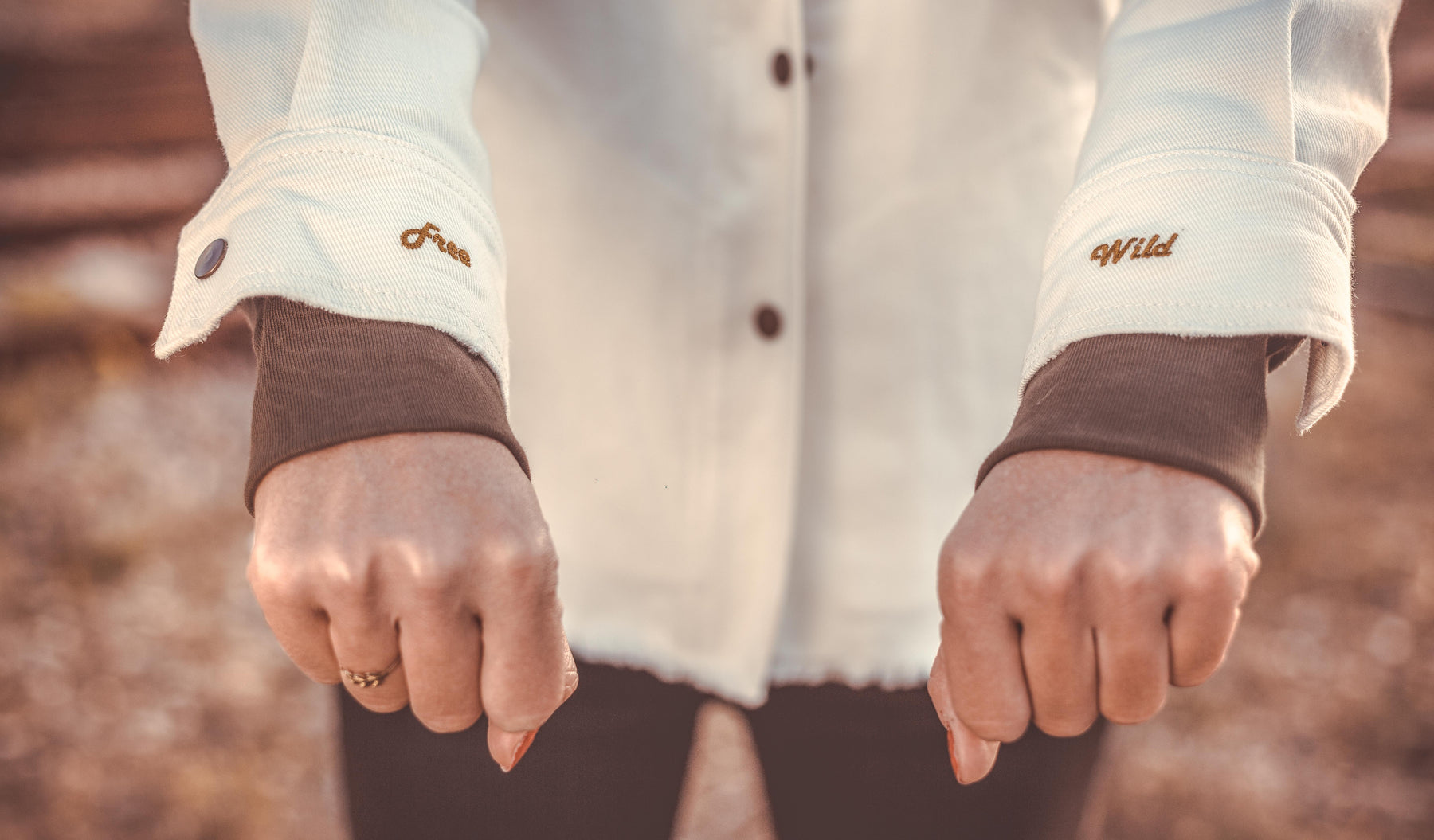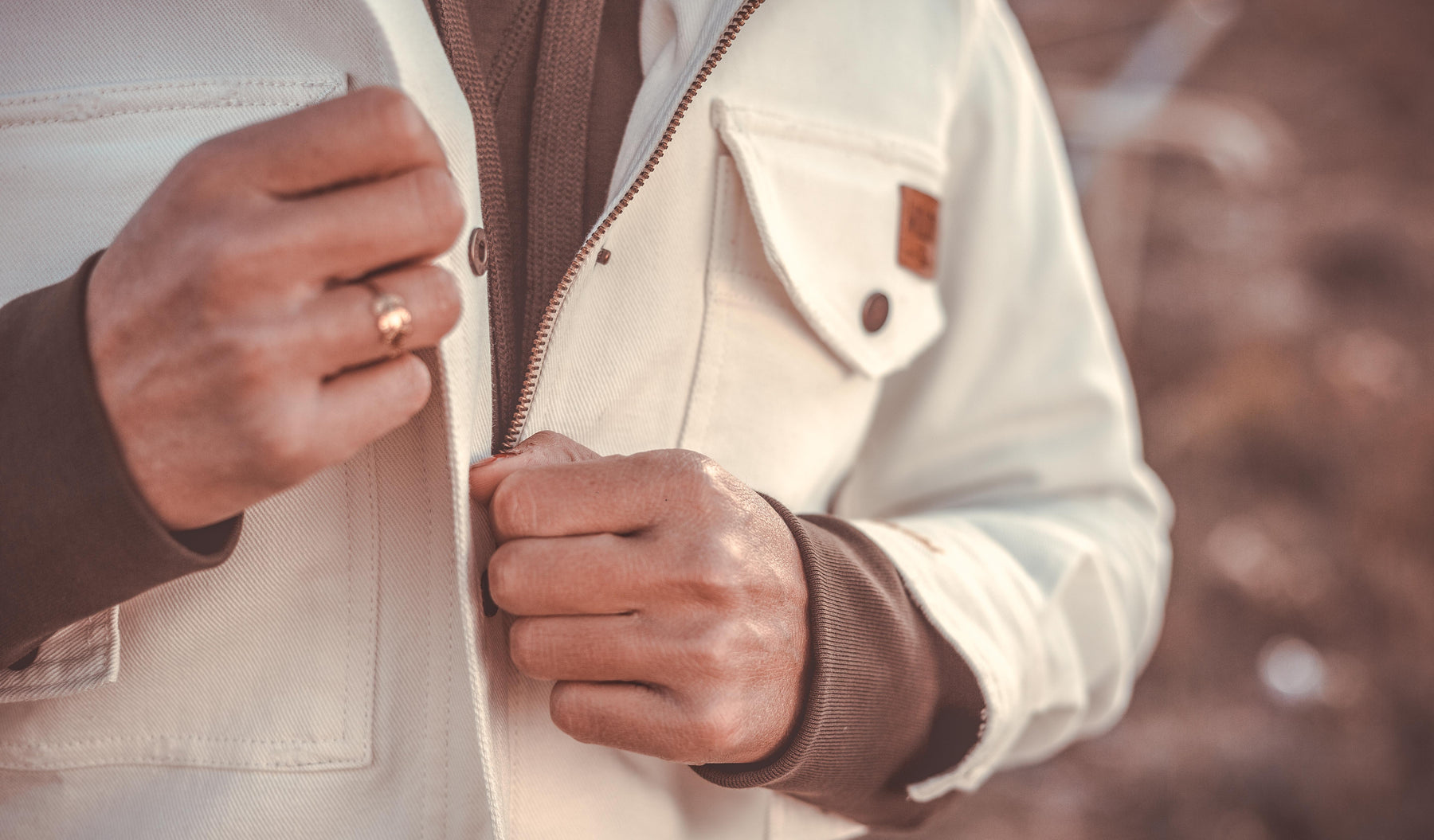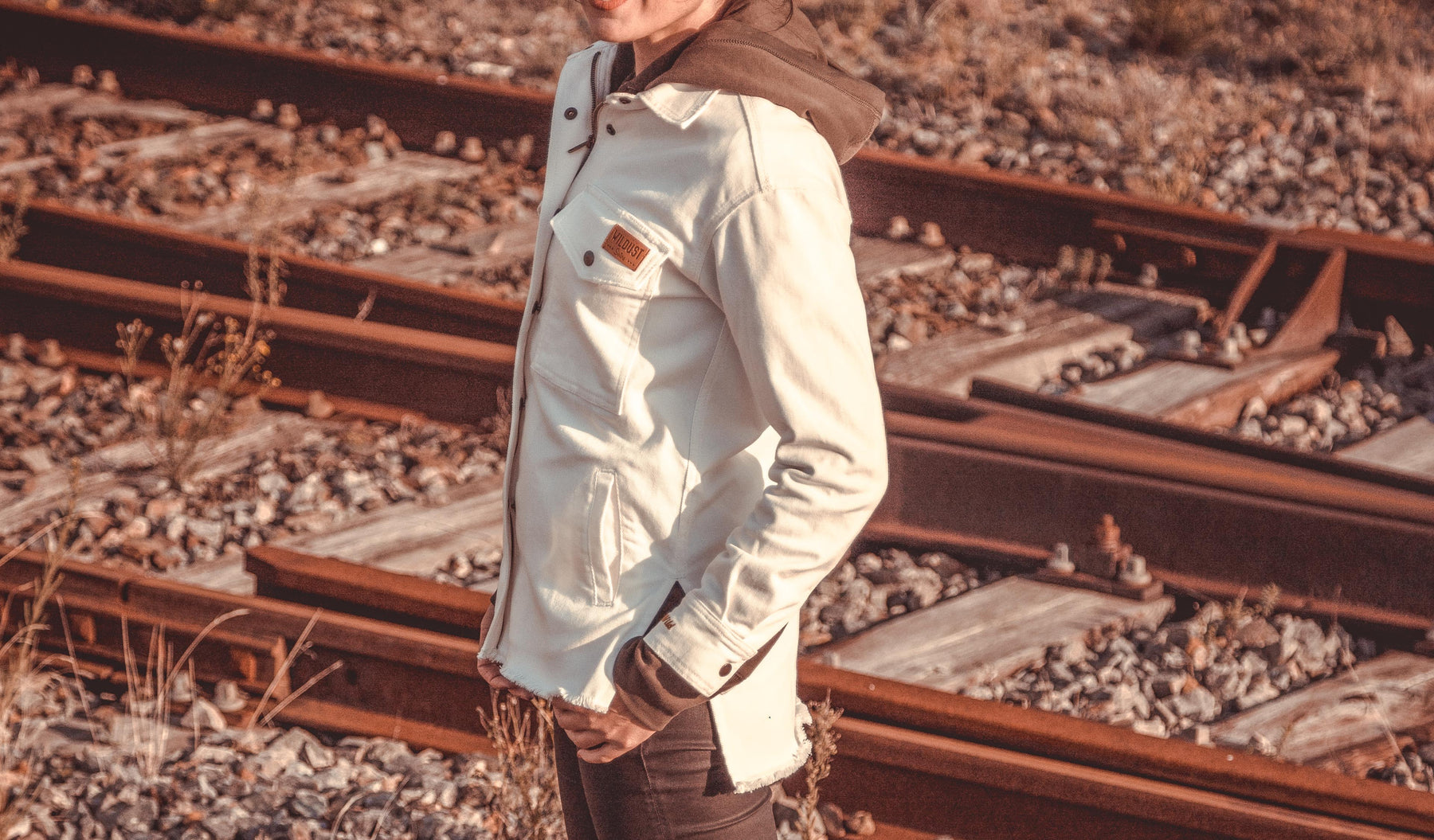 Wildust Sisters Armalith Moto jacket White
Pickup available at Project Eighty Three
Usually ready in 2-4 days
Wildust Sisters Armalith Moto jacket White
SMALL
Project Eighty Three
Pickup available, usually ready in 2-4 days
2 Wesley Yard
Newquay TR7 1LB
United Kingdom
Ride like a Girl, or how to refuse compromise between style and security.
Behind one of our favorite catchline "Ride like a girl" lies our basic mission: provide classy riding apparel, that can be worn every day, whether you ride a motorcycle or not at all! The basic idea is to abolish the stereotype of the bikergirl, who has no other option but to dress up with technical clothing with pink butterflies to ride ... So we looked in our own closet, the type of clothes we would like to wear when riding ... Denim jacket, Perfecto's , Overshirts... If only they could also provide safety !!! 1000 times we tortured ourselves to know if a simple denim jacket or a perfecto was okay to ride, and if for once we could avoid carrying the heavy winter leather jacket holding protections. 
We were determined,  we absolutely needed to create a mid-season jacket, so that as soon as the sunny days arrived, we could ride in complete safety, without suffering heat or uncertain style.
Our choice very quickly fell on an overshirt-style jacket, with a safe style.
The jacket is made of ARMALITH, an ultra-resistant, anti-abrasion, anti-tear fabric, whose tolerance is greater than Kevlar or Leather. In the style of an overshirt, it has a buttonhole, behind which hides a practical zip when you're a biker! Its cut is slightly fitted and the back is a little longer than the front. A small asymmetry which gives an additional style but above all adapts perfectly to the concerns of bikers... Keeping your back covered is important!
2 chest pockets + 2 front pockets to finish off the style, and also a little "used" effect for the vintage side.
We almost forgot the most  important criteria! Apart from the cool and feminine style of this jacket, its main argument is PROTECTION! The jacket is made of s very special fabric: The ARMALITH *, a reinforced denim and it also includes Motorcycle CE aprouved protections inside the lining. Indeed, the lining holds a back protector,  + shoulder protections and also elbow pockets.
Always on the principle of optimal protection, the Armalith Moto Jacket is CE certified and meets the requirements PPE CLASS AA based on standards of the EN17092-3:2020 Norma.  
You will be ready for the road: anti abrasion and motorcycle protection: great combo !
What is ARMALITH ?
It's the safety of leather + the comfort of stretch jeans! It is an exceptionally PROTECTIVE material, Ultra resistant to abrasion, tearing, cutting as well as UV.
ARMALITH® is designed by assembling a cotton fiber (denim) with UHMWPE fiber until then reserved for space, military and offshore applications. This exclusive technology is an authentic one: Denim which incorporates in its heart, a frame giving it the mechanical qualities of leather.
ARMALITH® resists abrasion, snags, tears and provides exceptional comfort in summer and winter.
ARMALITH 2.0 is the only material capable of protecting against abrasion (including in the meaning of motorcycle standard 13595-2) in a single layer of fabric, while providing the comfort and look of real jeans.
It is by far your best ally for riding protected, while remaining stylish.
DESIGN & CUT2 chest pockets + 2 low pockets
Buttons Closing
CE Protections Included
Embroided Handcuffs WILD FREE
Golden Zipper
Inside Lining Coton / Pockets for Protections: Back, Shoulders, Elbows
Leather Label - Chest
Side Vents + Asymetrical Cut
Slim FitCOLORWhiteMATERIALARMALITH : Anti Abrasion, anti snag.PRODUCTIONMade In Portugal